Hello Readers
The summer is over and Autumn has arrived. The weather will start getting colder and you will have to start putting your summer wardrobe away. However there is no need to despair (apart from missing the lovely sunshine), your Autumn wardrobe has come out to play. I must admit Autumn is my favourite time of year when it comes to fashion. Its cold enough that you can your can amaze with jackets, trousers and layers but not so cold that to go outside you need to wrap up like your taking a trip to the north pole!
Any fashion forward person is asking themselves "Is my Autumn wardrobe still on trend". As I am perfectly sure your Autumn wardrobe is perfectly fine and re-wearable. As a fashionista you would want to know which pieces will make you look like you have come straight of the catwalk.
The big trends this summer are:
1: Animal print.
Animal print was a popular trend during the spring and summer but can be a tricky one to get right. You have to be careful as to which pattern you go for because this pattern can very easily look cheap and tacky and nobody wants that. This is a pattern that needs to work on its own keep your outfit simple. I recommend that you keep your accessorises simple because if you over-do it this is when it can look cheap and tasteless.
2: Shiney-High gloss materials.
When I say high shine gloss materials this means anything with a metalic shine to it aswell as vinyl, latex, leather etc. Again go careful with this trend because you do not wanna walk over that line that takes you looking from a fashion forward syle icon to someone who looks like they are wearing a costume from the original Star Trek. Unless your going to Comic Con and your dressing as a charactor from the show then HEY, GO FOR IT!
3: Tweed.
Cannot go wrong with a bit of Tweed. Bring out your inner English country girl. Proper Tweed is thick and will be great for keeping you warm in the colder weather. 
4:Statement headpieces.
When I say statement headpieces please don't think of wedding fascinators (like we saw at the royal wedding). No think more balaclavas, woolly hats. Practical but they stand out. It could be because of a logo or a bright and bold colour, that part is up to you.
5: Checks/Plaid
This trend was round last year and I am glad to see it back again this year. This is as easy trend and very comfortable. It could be a plaid dress or a top. Great Autumn trend. 
 6: Fringing.
Fringing was a popular trend during the summer and has carried on into the Autumn. Fringing just doesn't have to be on your clothing but it can be part of an accessory or trimming on a bag. 
7:Leather.
Your inner rock chick is going to come out this Autumn as leather takes centre stage on the catwalks. Leather will not just be showing up in jacket form this Autumn but in trousers as well. Just be careful with which leather trousers you pick we don't want an incident like Ross in friends. Stuck in a dates bathroom desperately trying to get your leather trousers back on.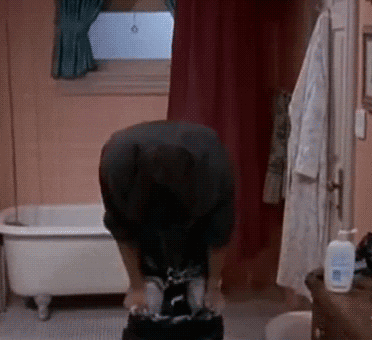 8: Capes.
Don't think superhero (even though I would love that), think more Game of thrones. Which I must admit I also love this idea. Who hasn't wanted to walk around like a character from that show. Now we get to do it in the streets. I recommend keeping the cape no longer than your hip because then it does go into looking like a costume. Some sort of Faux fur trim is at least nessecessary to keep you warm in the colder whether.
9: That 70's look.
When you think of the 70's what colour do you think off, yes thats right BROWN. Brown has come to the Catwalks. With a very 70's inspired cut to the clothing. Fashion always takes inspiration from the past and this time it has taken it from the 70's. 
10: Pleats.
This was mostly seen in skirts and the skirt of dresses. The skirts were long, reaching down to their ankles. The fabric of choice was silk, which floated beautifully down the Catwalk.
This is just a quick synopsis of what is on trend this season, I will go into more detail in later posts. As each trend will have its own dedicated post.
What do you think of these trends? Do you have a favorite? Which on are you thinking 'Oh no, you wouldn't catch me in that'?
Please let me know in your comments below!
Nicky P xxxx
Please reload